Signal to Action
Event date: 29 Jun 2023
Spot Emerging Futures and Innovate to Win Inside Them
9am - 11:30am Thursday June 29 2023
Online | $50 (including GST) | 40 tickets
In this deep dive workshop David Mattin will explore four key trends reshaping both agritech and the broader business, consumer, and technology landscape.
Next, he'll help you put those trends to work. That means leveraging a simple, powerful method to turn trends into new innovation ideas and strategic directions for your organisation. You'll leave with a set of relevant and actionable trends, and new ideas that are ready to run with. What's more, you'll take away a trend-driven innovation method that will enable you to spot powerful trends — and innovate around them — for years to come.
About David Mattin - Facilitator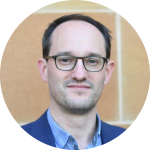 David is an internationally recognised expert on trends, technology, and social change. He is the founder of New World Same Humans, a weekly newsletter sent to over 25,000 inboxes each week. David works with leaders in business and government on innovation and strategic futures thinking, and speaks regularly at leading conferences and closed events.
David has run trend-driven innovation workshops inside a host of global businesses and governmental organisations, including Mastercard, Marriott, Novartis and Nestlé. He sits on the World Economic Forum's Global Future Council on Consumption. David is author of the book Trend-Driven Innovation, published by Wiley.
Please note: Due to limited places available to join this workshop, we may need to enforce 'a one representative per company' policy.
Promotional Message from David
David promotes his upcoming workshop Signal to Action with Callaghan Innovation
From Signal to Action with David Mattin
If you missed the workshop, you can still see the presentation David Mattin made as part of his Signals to Action workshop.
Assets:
New World Same Humans newsletter by David Mattin