Global Signals with Jack Bobo
⏰ 1 Hour Webinar
As part of our agritech Global Signals workshop programme we are thrilled to announce an exclusive webinar featuring food, agriculture, and future expert, Jack Bobo.
Discover the Path to a Sustainable Future
In this webinar, we will delve into the exciting world of agritech and agriculture, exploring a diverse range of topics that are shaping the industry's future. From labor challenges and environmental sustainability to cutting-edge technology and evolving consumer demands, we'll leave no stone unturned.
Meet Jack Bobo: Your Guide to the Future
Our guest speaker, Jack Bobo, serves as the Director of Global Food and Water Policy at The Nature Conservancy, bringing forth a wealth of expertise and insights in the field. Recognized worldwide for his profound understanding of food foresight and biotechnology, Jack is ready to share his extensive knowledge and predictions with you.
Don't miss this exceptional opportunity to gain invaluable insights into the future of agritech and agriculture. Register now to guarantee your place at this exclusive webinar. Seats are limited, so act swiftly to avoid disappointment!
By attending this webinar, you'll equip yourself with the tools and knowledge needed to thrive in the ever-evolving world of agritech and agriculture.
Jack Bobo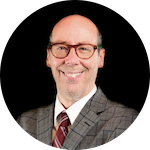 Jack Bobo is the Director of Global Food and Water Policy at The Nature Conservancy. He previously served as the CEO of Futurity, a food foresight company, and is the author of the 2021 book 'Why smart people make bad food choices.' Recognized by Scientific American as one of the 100 most influential people in biotechnology, he served as the Chief Communications Officer and SVP for Global Policy at Intrexon Corporation and as a senior advisor for food policy at the U.S. Department of State. Degrees include: J.D., M.S. in Environmental Science, B.S. in biology and B.A. in psychology and chemistry.