Growing the Future Indoors
Jet Park Hotel, Hamilton Airport, 3 & 4 April 2023
Plant & Food Research and Callaghan Innovation are delighted to host the very first Controlled Environment summit!
If your work relates to glasshouses, hot houses, tunnel houses, indoor farming, vertical farming or similar read on! We would like to welcome you to join us at the Growing the Future Indoors summit in Hamilton on the 3 & 4 April 2023.
We're hosting two days of events for companies, researchers, tech providers, and growers interested in everything to do with indoor growing – from smart monitoring technologies to innovation driven approaches for vertical farming. We will bring a community of stakeholders together for the first New Zealand summit to explore the current and future opportunities, working through challenges and opportunities both here in New Zealand and internationally.
Henry Gordon-Smith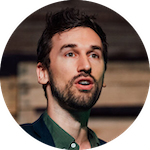 Henry is a sustainability strategist focused on urban agriculture, water issues, and emerging technologies.
Henry earned his BA in Political Science from the University of British Columbia, Vancouver, coursework in Food Security and Urban Agriculture from Ryerson University in Toronto, and an MSc in Sustainability Management from Columbia University.
In 2014, Henry responded to a global need for technology-agnostic guidance on urban agriculture by launching the advisory firm Agritecture Consulting which has now consulted on over 200 urban agriculture projects in over 40 countries.
Professor Paul Gauthier
Professor Gauthier is one of the world's leading experts in vertical farming and protected cropping with many years of experience both in academia and the industry managing research teams.
After more than 10 years in academia studying plant physiology from cells to ecosystems, he most recently led the R&D New Product and System Innovation Group at Bowery Farming for three years, delivering new products to the market including the first strawberry grown at scale indoors. His previous research at Princeton University focused on understanding the sustainability of vertical farms both economically and environmentally.
In July 2022, Professor Gauthier took up a position as Professor of Protected Cropping at Queensland Alliance for Agriculture and Food Innovation (QAAFI), where he is building a research team. He is focusing on tropical and sub-tropical crops, an emerging industry with a high growth rate. Professor Gauthier's project is looking at high-value pharmaceutical and nutraceutical crops that can be grown indoors.
Darryn Keiller
Founder and CEO of WayBeyond, Darryn is a thought leader for the future of more sustainable farming and food production. Passionate about transformative technology, in 2015, he conceived a new vision for the CEA industry; digital farmers, open autonomous systems and cognitive services including the virtual agronomist. Already an investor, he joined as CEO in 2016 to transform first Autogrow (acquired in March 2022 by Bluelab) and then deliver on his vision now enshrined in WayBeyond. A vision to positively impact food supply to billions of people.
He has 8 years leading global change in Controlled Environment Agriculture (CEA) and over 20 years tech sector experience, including consulting to governments on CEA strategy.
WayBeyond has changed how solutions are developed for growers utilizing crop science, data and A.I. In 2017, Darryn pioneered the first CEA hackathon #cropsonmars; conceived FarmRoad; the industry's only knowledge and A.I. based learning system for optimising crop and farm productivity. And Folium, spatial analysis for optimising growing environments.
GREENGROWER
Greengrower's produce is grown here in Aotearoa New Zealand using vertical farming, literally grown upwards in stacked layers. This leading-edge technology is backed by over 25 years of academic research by scientists working at the forefront of their fields.
Greengrower have agreed to take the Growing the Future Indoors summit attendees on a short tour of their facility on Monday afternoon. Usually closed to visitors, this tour alone makes the summit a 'clear the schedule and get along' event - not to be repeated in the near future.
Day One - Monday 3 April, 2023
09:00 am | Welcome to Growing the Future Indoors
09:15 am | Controlled Environment Agriculture 101
09:35 am | CEA Growers panel
Grant Leach (26 Seasons)

Gordon McPhail (Leaderbrand)

Mark Lucas, (CannaSouth)

Ben Smith (T&G)
10:45 am | Morning Tea
11:10 am | Agritech in CEA - Darryn Keiller (WayBeyond)
11:40 am | Agritech in CEA panel
Darryn Keiller (WayBeyond)

Jono Jones (BlueLab)

James Currie (FTEK)
12:10 pm | Commercialising Aotearoa panel
James Hutchinson (KiwiNet)

Darja Pavlovic-Nelson (Bridgewest Ventures)

Antony Heywood (VegetablesNZ)
12:40 pm | Lunch
01:30 pm | Decarbonisation of Controlled Growing Environments - Steve Marafiote (Sundrop)
02:00 pm | Bus to Greengrower site tour
02:30 pm | Greengrower site tour
04:30 pm | Bus to Good George brewery
05:00 pm | Networking at Good George brewery
06:15 pm | Dinner at Good George brewery
08:30 pm | Bus transfer to Jet Park Hotel
09:00 pm | Nightcap Networking
All bus transportation and meals are included in the registration fee.
Day Two - Tuesday 4 April, 2023
09:00 am | Welcome to Day 2
09:15 am | Near-future view of Controlled Environments - Henry Gordon-Smith (Agritecture)
10:15 am | International activity - Professor Paul Gauthier (QAAFI)
10:45 am | Morning Tea
11:15 am | What do consumers want? - Brigit Corson (Foodstuffs)
11:35 am | Connecting it all together: Future Research / Technology Unlocks / Supply Chain Adaptation panel
12:30 pm | Lunch
01:35 pm | Investment landscape of Controlled Environment panel
02:15 pm | Indoor Growing to Create a Smart Green Future panel
02:40 pm | Keeping the Sector Connected
02:55 pm | Final thoughts
03:00 pm | End
All bus transportation and meals are included in the registration fee.
For more details, keep reading. We will update this site regularly with an agenda an itinerary for each day and speakers as they are confirmed.
Attendees
See who is in the room here.
Accommodation
We're staying at the Jet Park Hotel, Hamilton. To get the best room rate available, jump onto their website (https://www.jetparkhamilton.co.nz/). No fancy promo code required!
Event Partners